CLIMATE CONTROLLED
Looking for a climate controlled environment so your stuff doesn't get ruined? Public storage provides the best climate controlled environment by controlling humidity and protects your belongings from temperature variations as well.
24X7 SECURITY
At Public storage, our focus is on security. Your safety, as well as the safety and security of your belongings, is our priority.So we use several layers of security measures like Computer controlled access system,alaram systems,Securities and cameras.
VIDEO SURVEILLANCE
Your Belongings are safe under our Video suvilences. Our camera system is viewed by the site manager on an oversized screen near his workstation. In addition to this, these are tied into a DVR which allows us to check back and view any suspicious behavior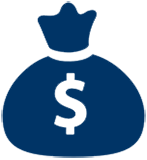 UNBELIEVABLE PRICE
Public storage will amaze you by our unbelievable pricing. We provides spaces for affordable prices and unbeatable services. Hurry ,Get your Quote now!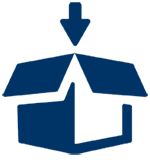 PACKING MATERIALS
We provide all of the needed solutions for the packaging and safe storage. Checkout the latest and safest packaging supplies in all dimensions.
MOVING SERVICE
We have a well experienced team to move your belongings very professionally. They will provide you the best service for transportation.
OUR SERVICES
Personal Storage Dubai
 We are confident that we can beat any like for like quote.
Business Storage Dubai
Whether your business needs seasonal storage, a permanent Dubai distribution hub or a base for your equipment, we can meet your storage needs.
Public Storage Dubai built its first self-storage facility in 2010. Today it operates thousands of unique and diverse company-owned locations in the Dubai more than 142 million net rentable square feet of real estate. Its Parks interest adds another 28 million(approx.) rentable square feet of commercial and industrial space. Based on number of tenants, Public Storage is among the largest landlords in the world.
STORAGE DUBAI
Easy, Cheap and Secure Home, Office and Furniture Storage
If you're looking for the best storage solution Dubai, from a 20-year industry-leading removals and storage expert having looked after over a million Dubai UAE, store with Public Storage Dubai confident knowing it's one of the easiest, cheapest and most secure storage solutions available Dubai UAE.
Easier, More Secure and up to 50% Cheaper than Self Storage Dubai!

Our expert removalists will go anywhere to carefully inventory, condition report, wrap, pack, pick up and deliver your belongings into our safe, secure storage facility. At your request, we'll happily, conveniently and carefully pick up and add to your storage, redeliver specific items, or redeliver everything anywhere locally, interstate or overseas - all safer, more securely and cheaper than other Dubai storage solutions. Too easy!